Customizing Your Home Elevator
That's right-home elevators. Architects and builders are finding their projects to include a home elevators or setting up the home for a future elevator by pre-creating a shaftway out of closets stacked in line. Having an elevator in your home can help you in several ways as a home owner.
If a home elevator is something works with your home, you have endless options.
Conventional Elevator vs. PVE
Conventional elevators are placed in a shaftway built by a contractor. Pneumatic Vacuum Elevators (PVE) do not need a shaftway. The "tubes" come premanufactured and only require assembly. Since the shape is cylindrical, a round hole should be cut out of a ceiling, or a half-moon platform should be constructed at the landing if the tube is not going through a ceiling.
The Cab of Your Home Elevator
Cabs can be customized with a wide variety of interior walls, tile, and fixtures. Most manufacturers provide various wood, metal, stone, and other standard design options, as well as customizable ones.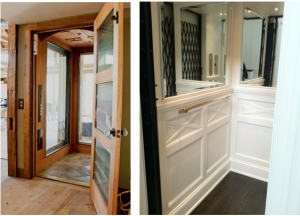 Home Elevator Gates
The elevator gate (located inside the door), is a required safety fixture. Options for gates include scissor gate, accordion, and enterprise.
Elevator Configurations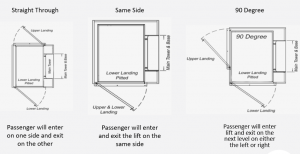 http://www.elevatorserviceco.com/wp-content/uploads/2017/03/joel-filipe-187166.jpg
4109
2470
Amber Wilder
http://www.elevatorserviceco.com/wp-content/uploads/2017/02/esco-logo-300x101.png
Amber Wilder
2017-03-24 19:52:31
2017-08-18 17:21:27
Customize Your Home Elevator