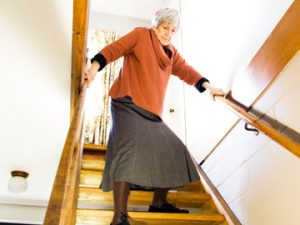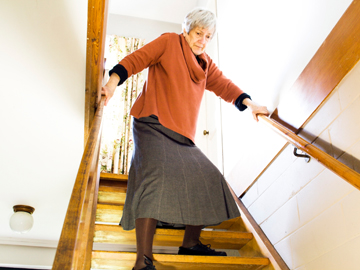 Senior Falls and Costs
When it comes to getting older, one thing that every senior will be at risk of is suffering from a fall. In the milder cases, falls can result in bruises, scuffs, and a new-found fear of the stairs. In more severe cases, broken bones, concussion (TBI), and even death. Every year 25% of all people over the age of 65 will have a fall. Every 19 seconds, a death occurs from a fall (National Council on Aging). According to the Center for Disease Control, the average cost for a fall injury is $30,000 and in 2015, costs to Medicare, alone, totaled over $31 billion.
If you or your loved one has a fall and is severely injured, the cost of living could go up significantly. In Connecticut, the cost of assisted living ranges from $4,950-$11,000/month, or $439/day on average.
Adding a conventional residential elevator or a pneumatic vacuum elevator to your home is less than half of the cost of 6 months of assisted living.
When to Install an Elevator
A home elevator has numerous benefits regardless of age or disposition. A home elevator increases home value, provides a safer route to stairs for reaching multiple stories in the home, and provides a sense of luxury. Millennials  are starting to plan for their futures sooner than previous generations. Aging in place/thriving in place is preferred to nursing homes for most. The best time to install an elevator is when one is planning their future or if aging in place is already happening. A safer option for accessing floors in the home can save money and prevent severe injuries. Click here for elevator pricing.
https://www.elevatorserviceco.com/wp-content/uploads/2017/04/iStock_000010877551Small.jpg
270
360
Amber Wilder
http://www.elevatorserviceco.com/wp-content/uploads/2017/02/esco-logo-300x101.png
Amber Wilder
2017-04-20 13:19:15
2017-07-14 16:44:10
Elevators Can Help Prevent Falls for Seniors