Benefits of a Home Elevator
As times change and people live longer, more and more homeowners are installing elevators in their homes. Having a home elevator is an affordable solution for many needs and purposes. Whether you need to negotiate different levels of your home, looking to increase your home value or simply planning for the future, a home elevator is a wise investment.
Home Elevators Increase Home Value
Many home flippers are taking advantage of the instant dollar signs that come with putting an elevator in a house. Not only does it appeal to a larger home buying market, it can add $150,000 instantly to your home's price.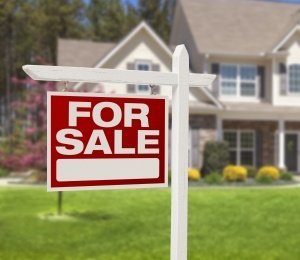 Aging in Place
Aging in place is what everyone wants. When we are young and able, we don't anticipate the effects of getting older. After age 65, many people have trouble getting up and down stair cases, in and out of bathtubs, etc. These situations can be a deal breaker for living in your own home- causing you to sell your home to live in a home that wasn't originally your dream home, assisted living, or forced to move in with a family member or loved one. With the growing rates of assisted living and nursing homes, one could reason that the price of an elevator would cost less than three to four months of living in assisted/retirement communities.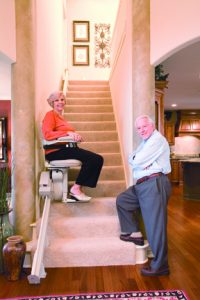 Home Elevator is a Luxury
Home elevators are helpful in many ways, but also a luxury item. In larger homes, they certainly make life easier when traveling between floors. Home elevators can be customized with elaborate materials such as high end woods, marble, custom glass shaftways, and even gold.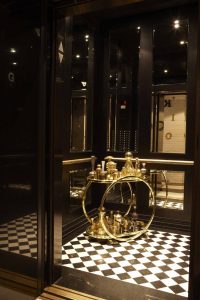 Home Elevators Save Space
In the state of Connecticut, if you build a ramp, you must have 12 inches of length for every inch of rise (1:12). This can take up a great deal of space, very quickly. A home elevator takes up no more than 18 square feet in the home, saving far more space than that of a ramp.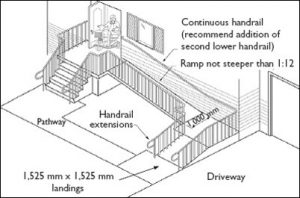 Elevator Warranty
One of the best parts of having an elevator is being covered by warranty. Most manufacturers offer a standard 2-3 year warranty that will protect the home owner. Please note that regular service must be part of maintenance required for coverage under warranty. Elevator Service Company, Inc. has monthly, quarterly, biannual, and annual maintenance contracts that save time, money, and repairs.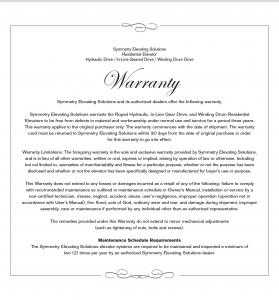 https://www.elevatorserviceco.com/wp-content/uploads/2017/03/contactbg-3-1.jpg
2056
3084
Amber Wilder
http://www.elevatorserviceco.com/wp-content/uploads/2017/02/esco-logo-300x101.png
Amber Wilder
2017-03-30 14:49:15
2017-07-14 16:42:55
Benefits of a Home Elevator